CFS cargo consolidation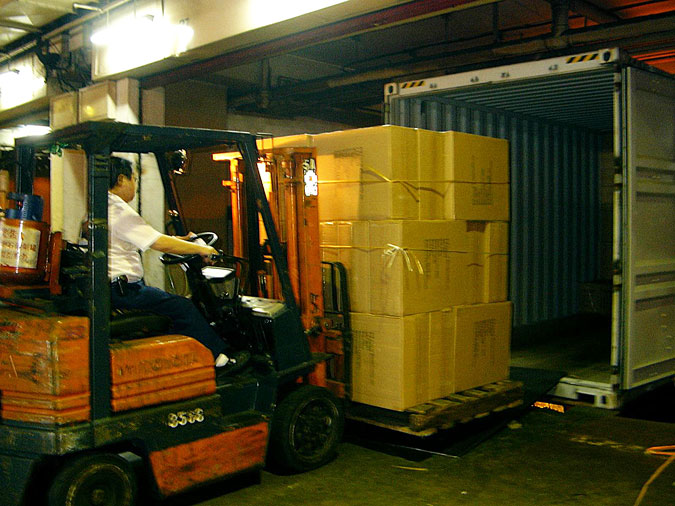 Our warehouse with loading platform and dock leveler equipped is superlatively located in the Kwai Chung Container Terminal in Hong Kong.
Services of consolidation, deliveries and receiving of containers , GOH, trucking, management of storage data and other value added services have been carried out instantly for multi-international Customers.
Since the open-up reform of China, transportation between China and Hong Kong became more frequent. The Group, with its keen insight, established Qi Yang Export warehouse in Shenzhen as early as January, 2000, an ideal and reliable warehouse, approved by the Chinese Customs Office and for the developing business of customers.
After China joined the WTO at the end of 2001 and the signing of CEPA with Hong Kong in 2004, the Group established Boa Kai Shing Kee Boneded Warehouse with Yantian Port Group of China at Yantian Port Bonded District. Taigu and South Peninsular customs approved warehouse were
Established adjacent to the yantian Port International Container Terminal.
With our warehouse management system and experienced team sent from H.K., we have been offering services to many multi-international logistics companies, toy manufacturers and famous Japanese electric appliances manufacturers in Shenzhen and Southern China.
In prospect,the Group will keep up its business tradition, actively establishing more logistics facilities, offering its professional and quality services to customers and enhance the employment and logistics management.